ORGANICS PURE SPICES IN SRI LANKA AT LITC
We are one of the most reliable and consistent Organic Spices Manufacturers and Exporters in Sri Lanka. Our spices are well-known in the global market for their variety, aroma, flavor, and ability to add zing to a variety of cuisines. Furthermore, advanced processing techniques are used, and the spices are hygienically packed, guaranteeing the absence of any external contaminants.
Lanka International Trading Centre sources and manufactures spices that are entirely natural, pure, and organic – our ethos is to provide the best quality spices that are completely fresh! Our spices are fully traceable to the point where they are hygienically washed, processed, and ready for use.
Since our spices are fresh and whole, they have a strong aroma and taste. We use spices not only to flavor food, but also to harness the medicinal and chemical properties that ancient civilizations, including our own, have used efficiently for thousands of years.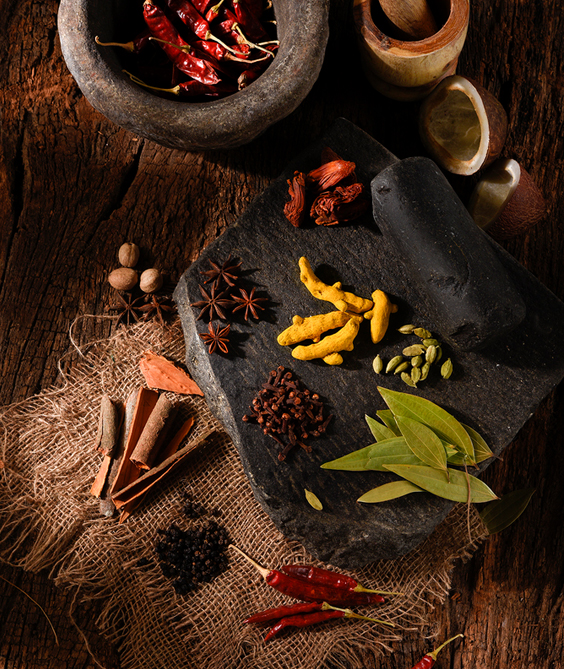 Cinnamon is a spice obtained from the inner bark of the plant from the genus Cinnamomum that is used in both sweet and savory foods. The term "cinnamon" also refers to its mid-brown colour.
Cinnamon is the name for perhaps a dozen species of trees and the commercial spice products that some of them produce. All are members of the genus Cinnamomum in the family Lauraceae. Only a few of them are grown commercially for spice.
Sri Lankan cinnamon with its sweet, mellow flavor and strong aroma is also known as True Cinnamon, as opposed to various other types of fake cinnamon products.
Cinnamon has many uses ranging from traditional food, western sweets, deserts, rice pudding, apple cake and jams. French toast and bread, Spanish sangria, Moroccan fish and lamb dishes, Asian perfumed rice, Indian curry pastes and masala, the legendary Chinese "mix of five spices", and of course its variety of mixes with chocolate, coffee and tea.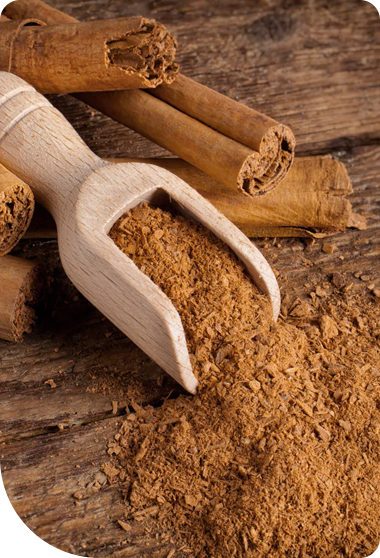 Different forms and grades of cinnamon
Cinnamon Bale Form
Alba
C5 Special
C5, C4, C3
M5,M4, H1, H2, H3
Cinnamon Cut Form
Alba, C5 Special
C4, C3
M5, M4
H1, H2
Offcut
Cinnamon Quillings
Super Fine Quillings
Qullings No.1
Quillings FAQ
Black pepper is a flowering vine in the family Piperaceae, cultivated for its fruit, which is usually dried and used as a spice and seasoning. When dried, the fruit is known as a peppercorn. Once the peppercorns are dried, pepper spirit and oil can be extracted from the berries by crushing them.

Dried ground pepper has been used since antiquity for both its flavor and as a traditional medicine. Black pepper is the world's most traded spice. Known as the "King of spices", it occupies the largest percentage in the international spice trade.
It is one of the most common spices added to cuisines around the world. The spiciness of black pepper is due to the chemical piperine. Black pepper is ubiquitous in the modern world as a seasoning and is often paired with salt.
Pepper spirit is also used in many medicinal and beauty products, and Pepper oil is used as an ayurvedic massage oil and used in certain beauty and herbal treatments. Matale, Kandy, Kegalle, Kurunegala and Nuwara Eliya, are major areas of cultivation, within Sri lanka.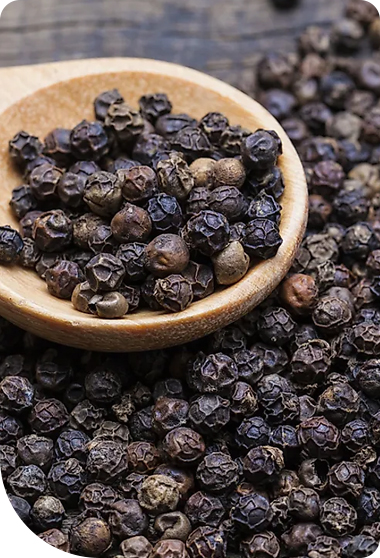 Specifications of Sri Lankan Black Pepper:
Moisture    :     13-14% Maximum
Density    :    500gl, 525gl, 550gl
High Aroma & High Pungent than any other origin
 100% Natural
 Free from All extraneous Matters/insects/Ash/Mammalian
Free from Foreign materials
Inspection    :    SGS or Any agency from Buyers side
Origin    :     Sri Lanka
Loadability    :    5 mtons (20ft)
Clove is the dried unopened flower bud of the evergreen tree. It is not known how and when clove was introduced to Sri Lanka, but it may be that the Arabian traders or Colonial rulers brought the plant to the country, as Sri Lanka was a major trading hub for spices during those times.

Sri Lankan cloves have been found to be richer in oil than those from other exporting countries.
Clove is largely used as ground or dried whole buds to provide flavor curry mixtures, flavoring foods, both sweet and savory, in pickling and the production of sauces and ketchup, as well as the pharmaceutical dentistry, and perfume industry.
Clove is mainly grown in Mid Country wet zone of Sri Lanka, such as the Kandy, Kegalle and Matale districts.
Hand Picked Selected
Cloves HPS is the most Superior grade of Cloves. This grade contains Good Size Full Bud Cloves with beautiful color. This grade contains No Headless Cloves or Stems.
Moisture is between 12-13% maximum
Admixture / Foreign Matters : 0.2%
Cloves Grade No.1
Cloves No.1 is the second best grade in cloves. This grade is mostly Full Bud Cloves with small percentage of Headless cloves.
Moisture is between 12-13% maximum
Admixture / Foreign Matters  :  1-2%
Cloves FAQ
Cloves FAQ is a mixture of Full Bud Cloves, Headless Cloves and some Stems.
Our strategic location based in the tropics of Sri Lanka enables us to provide our customers with some of the best quality organic products. Our strong supply chain network enables us to offer speed, quality and technical expertise tailored to each customers requirement.
We provide organic products to customers around the world. Few highlights are listed.
Europe
United States of America
Australia
South Africa
United Kingdom
Spain